---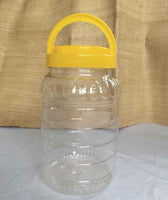 Leech Jars for your leeches.
These 2 Jars are ideal to put your leeches at a safe place.
Tight seal makes impossible for leeches to get out.
Shipping Worldwide
Live leeches are shipped carefully and if you have any problems with the leeches you have received, be sure to send us an email to: info@leech.com with a picture sent on the day you have received your leech order!