---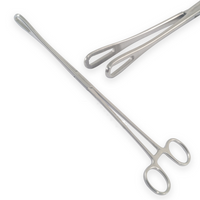 Leeches move swiftly, so you need these Stainless Steel Leech Forceps to handle and place them on the right spot.
Made from high quality stainless steel, these forceps are strongly recommended for leech handling.
They are long which helps you handle leeches (Hirudo Medicinalis) quickly and gently.
Live leeches are shipped carefully and if you have any problems with the leeches you have received, be sure to send us an email to: info@leech.com with a picture sent on the day you have received your leech order!